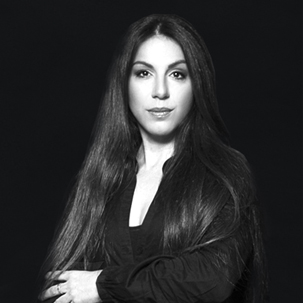 Irini Papalouka CEO / Creative Lead
Irini has been in the interior design business for more than fifteen years. She has worked for a number of local companies before her entrepreneurial spirit led her to setting up her own studio.
Applying her high-quality aesthetic, she takes a holistic approach to her designs, creating stunning spaces with both comfort and functionality in mind,ensuring that the client's environment has a positive impact on their lives. Her portfolio of work includes a wide range of projects both commercial and residential. Her style is distinguishable from her strong, clean simple lines, and choice of elegant fittings and furniture. She also specializes in discreet atmospheric lighting and bespoke features. Her aim is to reflect the taste and needs of the client, while being simple and stylish at the same time. "It's all about talking to clients and really listening to what they want," she says.
Irini received her Masters in Interior Design and Information Technology from the Birmingham Institute of Art and Design (BIAD) where she specialized in environmental design and interior architecture.